Laboratories
---
Science Laboratories
"Education without science is life without soul" Intelligence and Science together give life to man. Students have access to the Physics, Chemistry and Biology labs where the maximum practical experience leads to the best learning.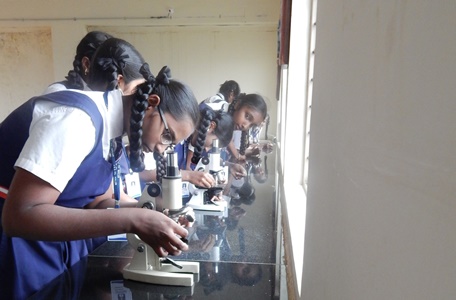 Physics, Chemistry and Biology labs:
Well- ventilated, well -equipped, well- organized labs are set up to carry out experiments on any topic related to their curriculum. They are provided with water supply and gas connections to carry out the experiments. They are spacious and can accommodate 50 students at a time.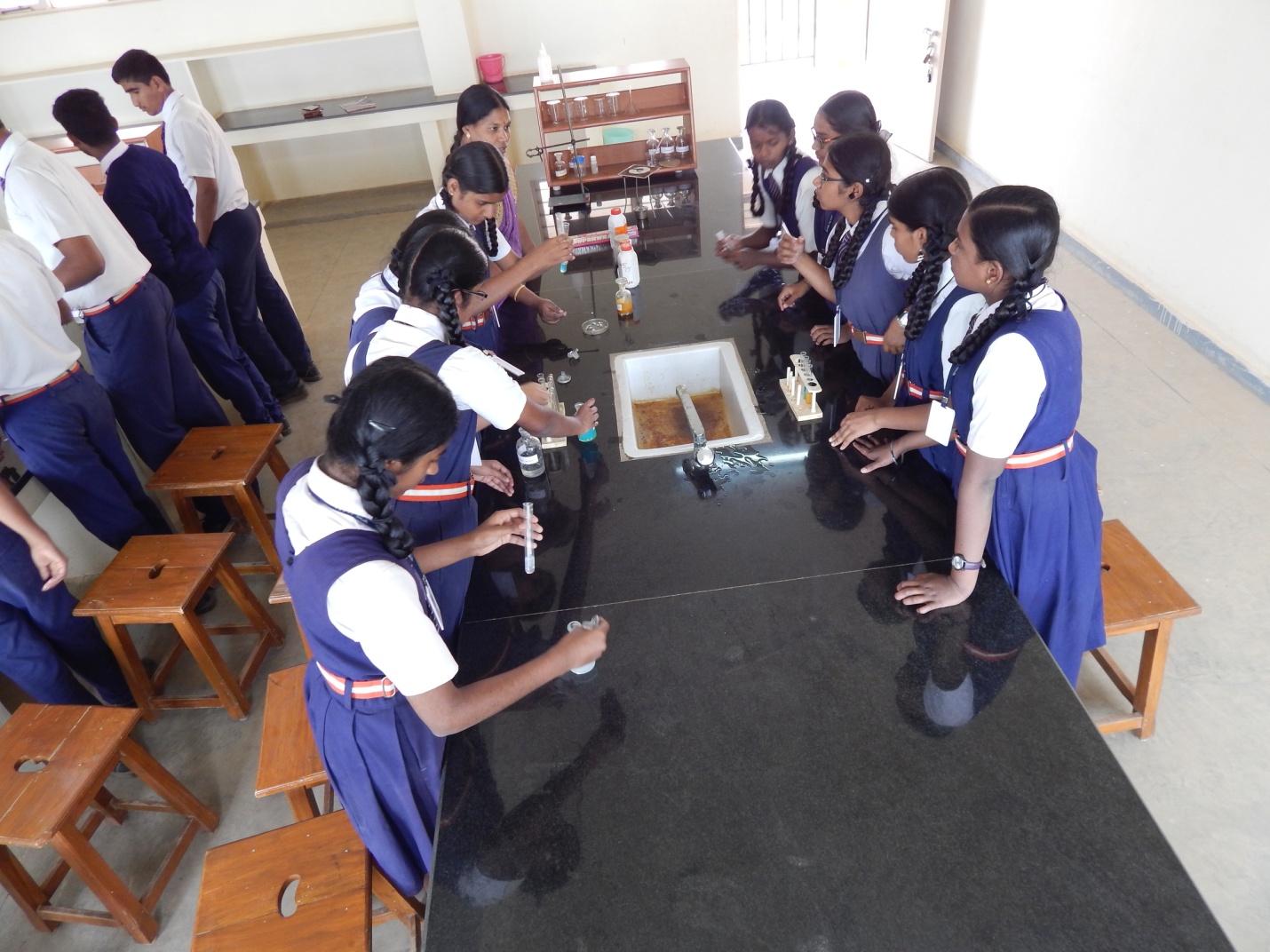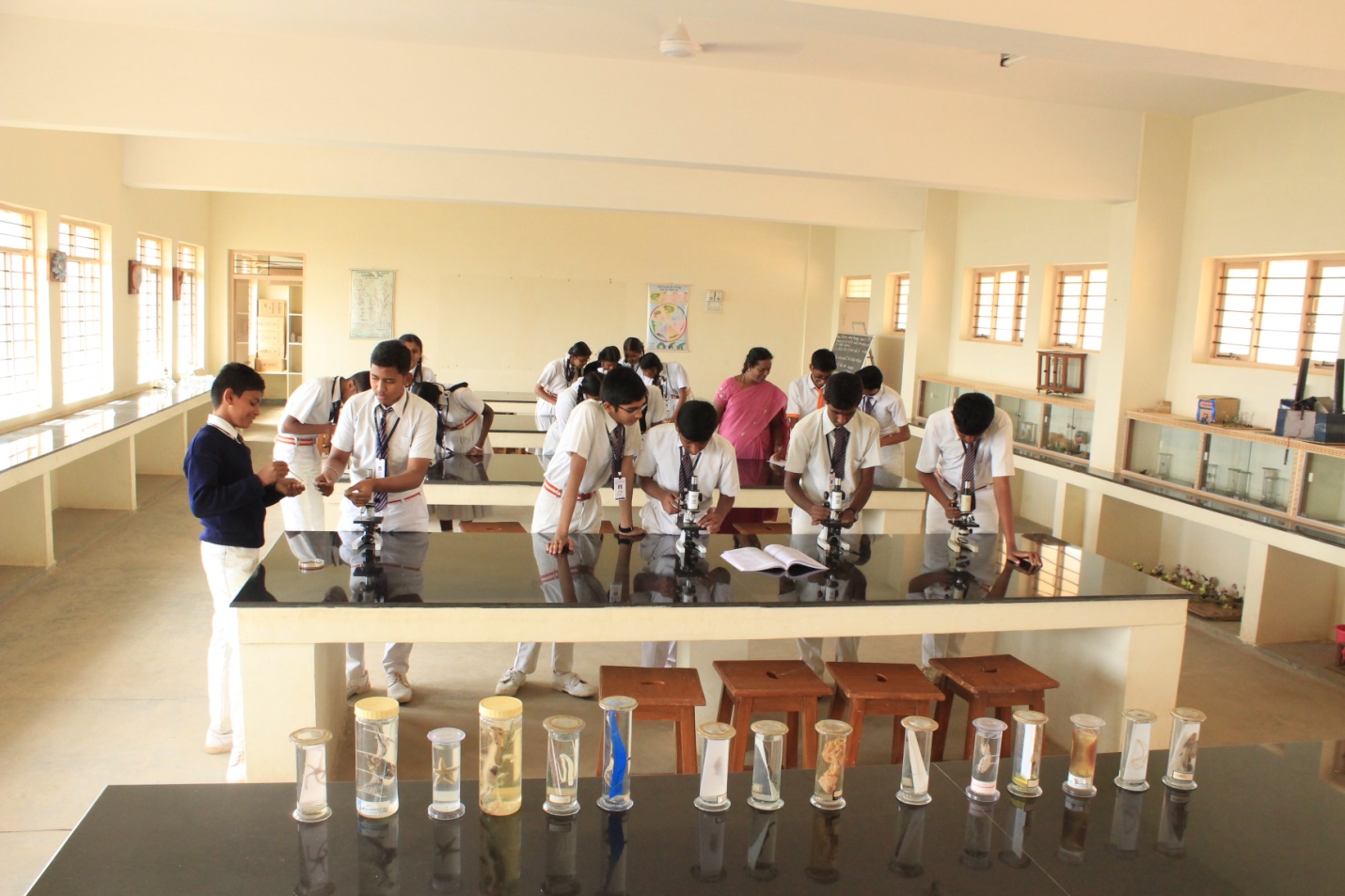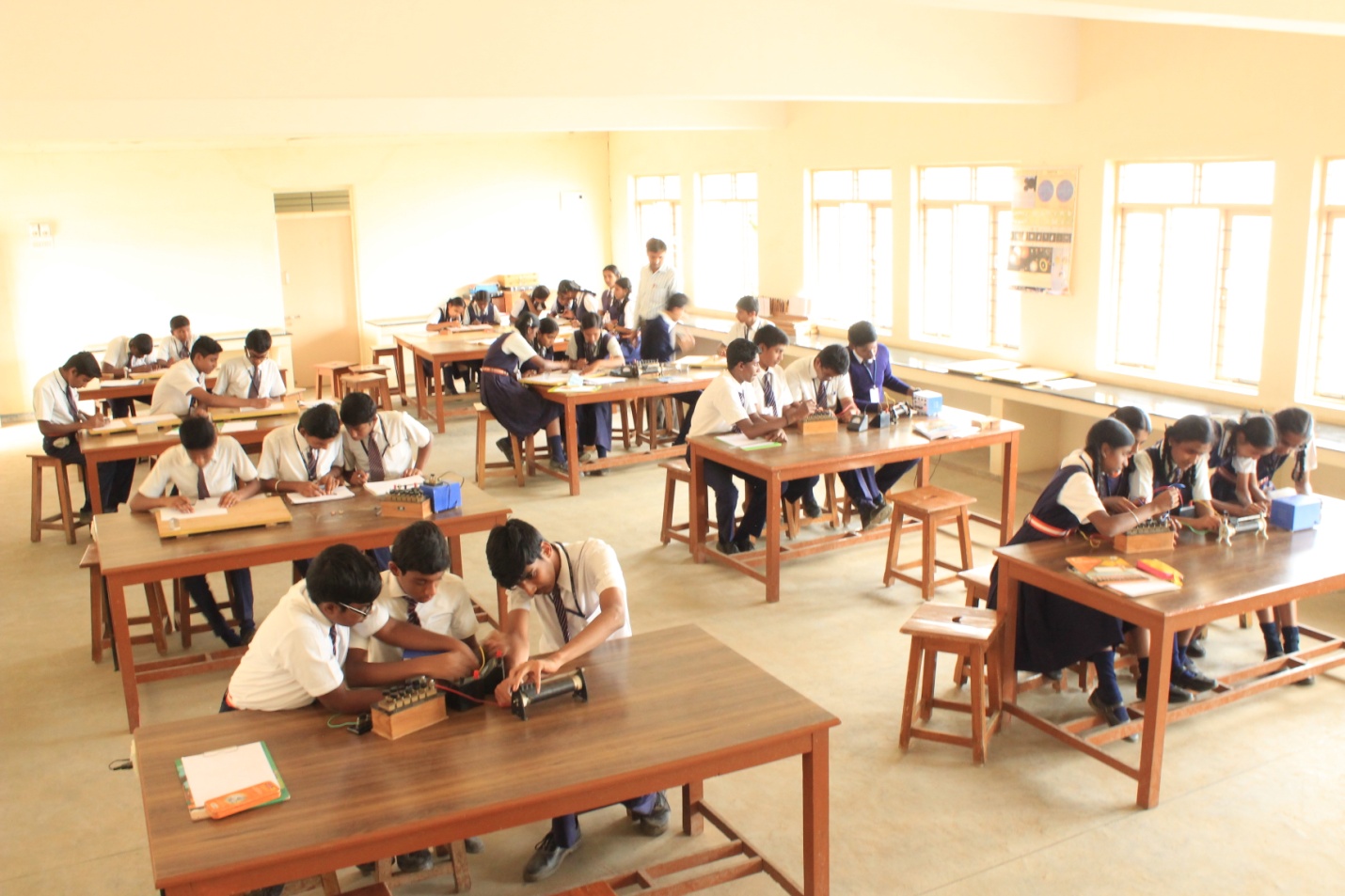 Lingua Lab:
A well-equipped lingua lab with lingua phones obtained from lingua phone institute limited London, established to train and to improve the spoken English skills of the students to the level of the native speakers. The lingua phone course is of 4 levels is practised for the students to speak English effectively.
Computer Lab
Computers have become the integral part of teaching and learning at school. Hence the computer learning is compulsory part of curriculum. Two periods of computer classes from I to X are part of the time table. Fully furnished well- equipped labs with internet facilities are part of the school infrastructure.
The Mathematics lab and Social Lab
The school provides these labs for the child centered learning environment which are well -equipped to train the students to be self-reliant.
School Library
---
"The child is not a vessel to be filled but a lamp to be lit". True to it, the school library provides the required inspiration to bring about the change in the child. The library has a wide collection of about 7062 well selected books on all subjects in English, Kannada and Hindi. The collection comprises of fiction, non-fiction, reference books, different encyclopedias etc. Many newspapers and magazines on variety of categories are subscribed for the library. The library is sophisticated with the internet facilities. The books are automated. The educational CDs for higher classes and animated CDs for the tiny tots make library a place for all.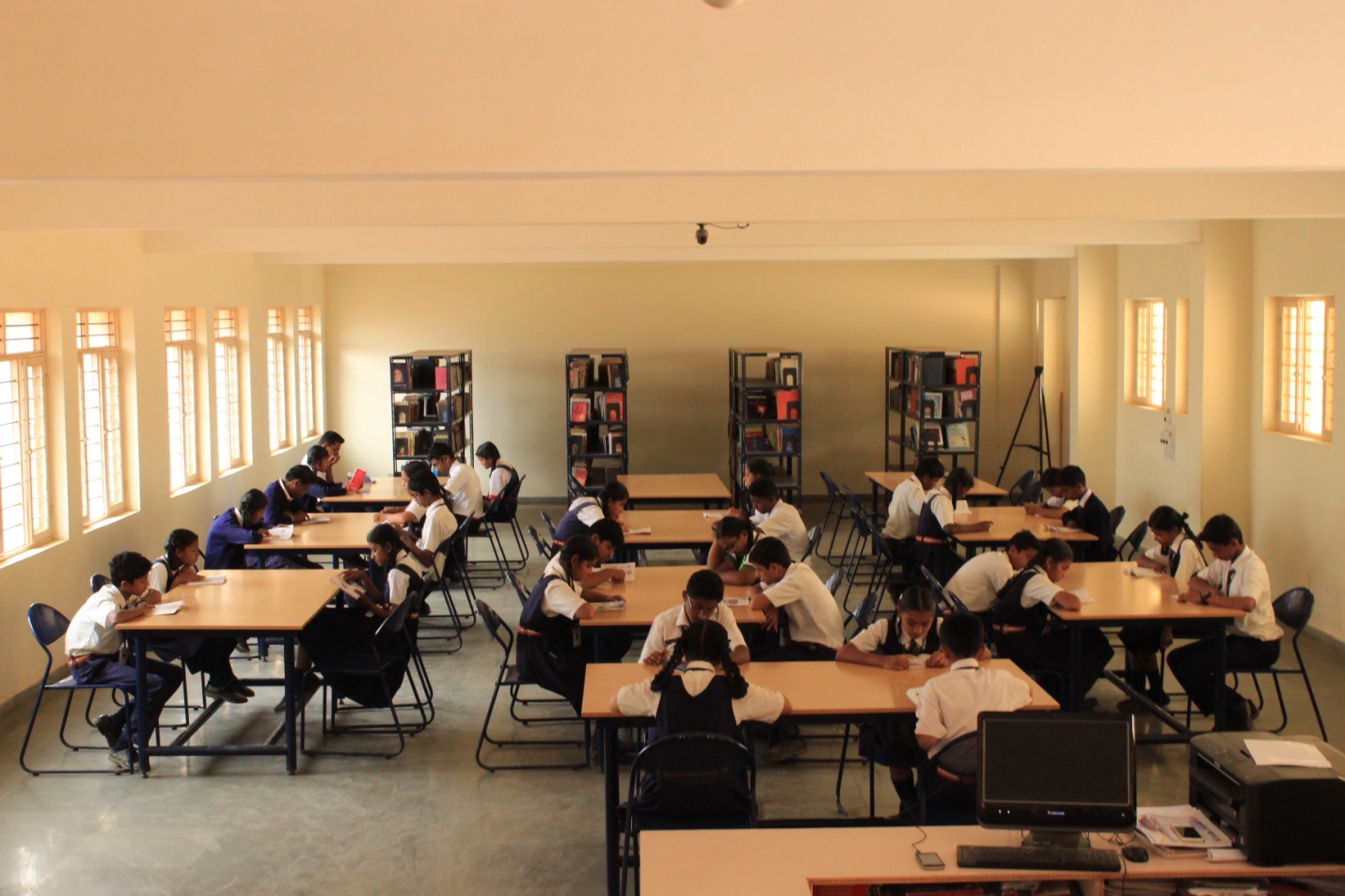 Bus Faciities
---
School has a well maintained fleet of buses which plies to 25 villages around Malur town in the taluk. Even the town students commute by the school buses. The service oriented by the friendly drivers and cleaners make the service exemplary.
Physical and Health Education
---
Sports help the child to find out his potential and it also helps in developing self-control, discipline and sportsmanship. Sports and games not only regenerate the body but also the mind. The competitive sports in school help to groom the latent potential of the child and boost his/her self- confidence. Games help the child overcome the stress of learning.