Fine Arts
---
Art and craft, dance and music forms the integral part of the school curriculum. It is the compulsory part of the curriculum from I to X. The aesthetic sense and appreciation is kindled here. Children are trained for inter and intra school competition and have brought laurels to the school.
Art and craft room is a platform for students to display their creativity with colors.
Dance Room
Dance room provides an opportunity for students to dance without any inhibitions and march forward as the torch bearers of Indian culture.
Music room
Music is the most beautiful form of art. Children develop the skill amidst various instruments which elevates them into the aesthetic world.
Yoga
---
Yoga is a medium to enhance the power of thinking, creativity, emotional stability and physical well-being. The yoga trainees at yoga hall monitor the development of the overall personality of the child.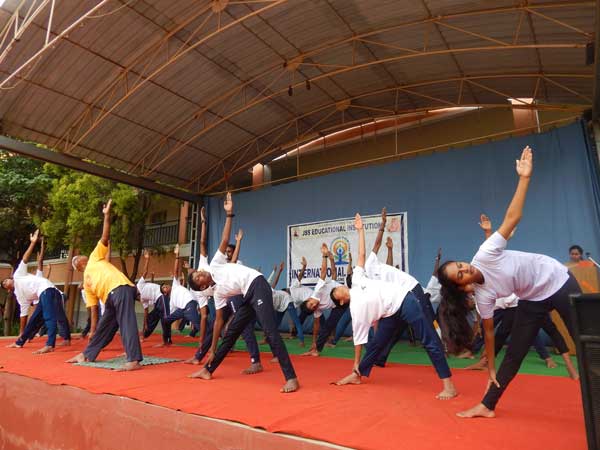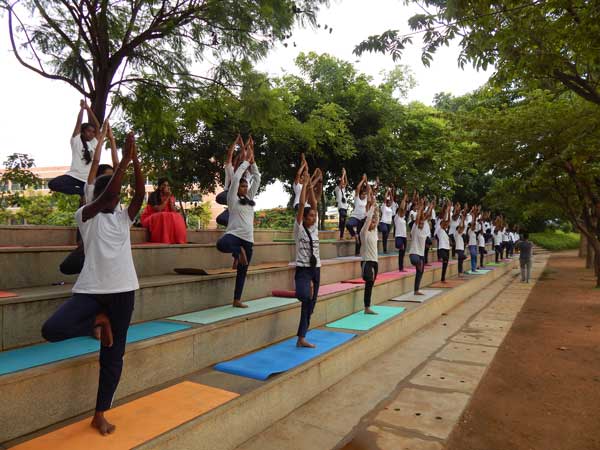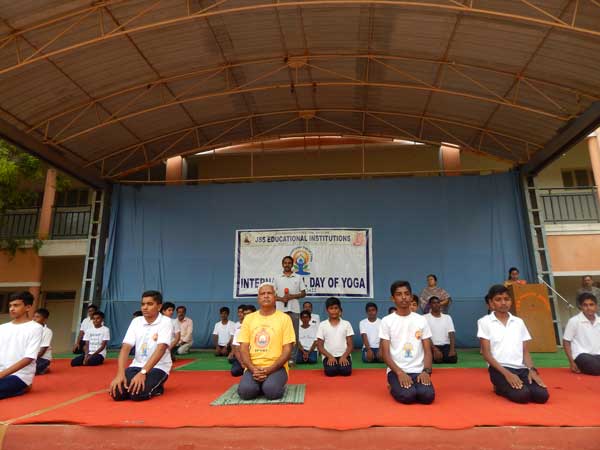 Nursery Play Area
---
Nursery play area provides a safe arena for tiny tots to exhibit their jubilation to be the proud kids of JSSPSM.
Play Ground
---
Students from I to X utilize the play grounds for their physical development. Their hidden potential in sports is detected and groomed. They are even trained for intra and inter school sports events.
NCC Unit
---
The School can proudly boast that it is the only private school in the taluk with an NCC Unit. The NCC Unit of 10 Karnataka Battalion was inaugurated in the academic year 2012-13.
50 Cadets are enrolled from the school with the best opportunity for a vibrant future.
Scouts & Guides Unit
---
On 13th November 2018, JSS Scouts Troupe and Guide wing was inaugurated in our school by Bharat Scouts and Guides, Karnataka to promote self discipline, self reliance, spirit of loyalty, patriotism and thoughtfulness in the minds of students.
ExtraMarks Smart Panels
---
There are ExtraMarks smart panels installed in all the classes which is a veritable suite of excise and solutions designed for Indian schools that offers the state of art and multimedia classroom with world class content.